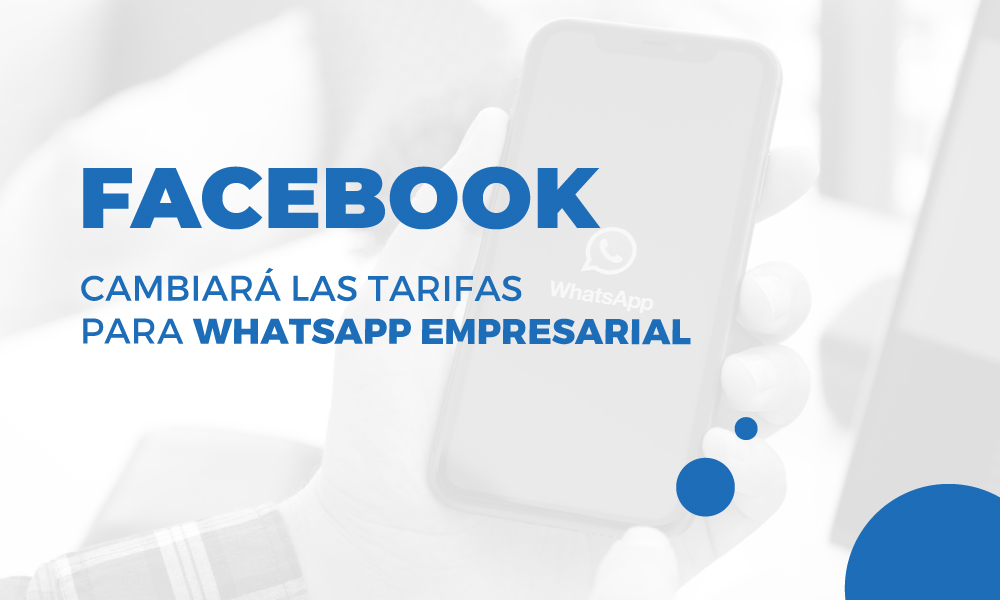 From 1 February 2022, WhatsApp will switch from a notification-based pricing model to a conversation-based pricing model. Businesses will be charged per conversation, which includes all messages delivered in a 24-hour session.
If you want to know how the new conversation-based pricing model will work, just read on.
The first thing you should know is that WhatsApp will only charge once for each 24-hour messaging session between a business and a customer. This charge will vary depending on who initiated the conversation.
Here we explain a little about the possible cases of charging for common use:
User-Initiated Rate: A conversation that is initiated in response to a user message. Each time a company responds to a user within the 24-hour customer service window, that message will be associated with a user-initiated conversation. Companies can send free-format messages within this 24-hour customer service window.
Notifications (Business-Initiated Rate): A conversation that is initiated from a business sending a message to a user outside the 24-hour customer service period. Messages that initiate a business-initiated conversation will require a message template (HSM).
All conversations are measured in fixed 24-hour sessions. A conversation begins when the first business message is delivered in a conversation, whether initiated by the business or in response to a user message. Companies and users can exchange any number of messages, including template messages, within a 24-hour conversation session without incurring additional charges. Each 24-hour chat session results in a single charge.
The first 1,000 conversations each month will not be charged this new fee. These conversations can be initiated by the user or by the company. Even if a WABA (WhatsApp Business Account) has multiple numbers attached to it, the free tier threshold is still 1000, as the free tier is provided at the WABA level. The free tier is updated monthly according to the time zone associated with WABA.
Charges for conversations are based on the country code of the user. A user here is defined as the customer with whom your company communicates. Rates for company-initiated and user-initiated conversations vary by country or region. Check rates here
How does it affect us?
We must recognise that it is META (Facebook) as a company that is making these changes. We will keep the rates for the use of Lynn and its connector to WhatsApp unchanged, to which from February onwards the new conversation fee should be added as appropriate.
We continue to work to provide the best advice and connect contact centre platforms through social media in order to achieve a unique experience between customers and companies.
For more information, please contact your sales representative.